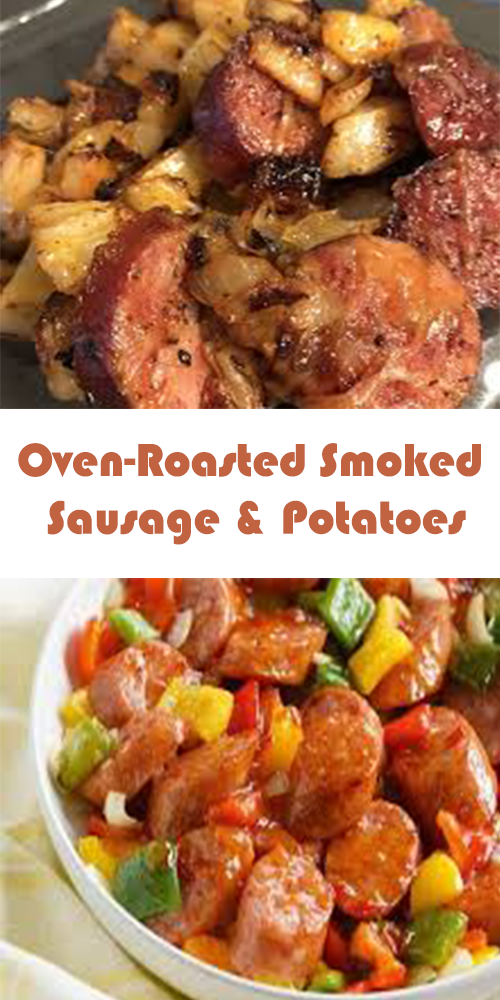 Oven-Roasted Smoked Sausage & Potatoes
This sausage and potato dinner is easy to make with ingredients you already have in your fridge and pantry. This recipes comes together in one pan for quick clean-up. Mix it up by trying different seasonings, sausages, and adding more veggies like cauliflower, carrots, or even radishes
PREP TIME: 10 minutes
TOTAL TIME: 60 minutes
Ingredients
1 (16-ounce) package smoked sausage, sliced
1 large onion, peeled and chopped
5 large potatoes, peeled and chopped into 1/2 inch cubes
2 tablespoons olive oil
Salt and pepper to taste
2 teaspoons paprika
1 teaspoon dried thyme
1 cup shredded cheddar cheese
Directions
Preheat the oven to 400°F.
Line a large baking tray with sides with foil and spray with cooking spray.
Put the sausage slices, onions, and potatoes into a large bowl. Drizzle with olive oil and season with salt, pepper, paprika, and dried thyme. Toss together and pour on to the baking tray.
Place into the preheated oven and roast for 45 minutes to an hour, stirring half way through, until the potatoes are golden brown and tender.
Scatter the cheese over top and put back into the oven a few minutes to melt the cheese.
Read more : Healthy Garlic Scallops Recipe
source recipe : https://www.keyingredient.com/recipes/728886386/oven-roasted-smoked-sausage-and-potatoes/